May 4, 2020—
A Conversation With Mario Baldi – Pensando Distinguished Technologist
By: Silvano Gai
---
This article was originally posted on Silvano Gai's blog and can be found here.
In the previous posts, I discussed the relevance of the P4 standard in the Pensando Systems Capri ASIC.
In this podcast, I interview Mario Baldi, a well known P4 expert, and ask him to explain to you what P4 is. Mario has also his own blog at https://blog.baldi.info/
You can find the official P4 website at https://p4.org/.
Mario just attended a virtual P4 Round-Table and he wrote a blog post about it.
There is also a video of a Roundatable on Programmable NICs:
and a talk about DSC architecture:
My book has a full Chapter on P4 (Chapter 11). Don't Forget that Pearson/Addison-Wesley has a special offer on my latest book. To save 35% on the book or eBook go to the informit website and use code FUTUREPROOF during checkout to apply the discount.
Offer expires December 31, 2020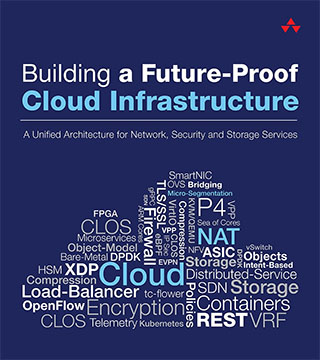 October 28, 2020—
---
October 19, 2020—
---